The last series of Barcelona has some fine churches of the city. I'm always attracted by churches, big or small. Faith can result in remarkable things. I always try to find a different point of view in churches to emphasise the beauty of it.
Like the main cathedral of Barcelona in the gothic city centre.
The detail of the main entrance is unbelievable.
Select the picture to enlarge and select back in your browser to return to the series.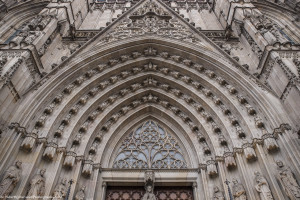 Read More

»