During the last week of March this year,  I visited Waterford Ireland. Obviously I hoped for some great photo opportunities to test my new Nikon D750 along the Copper coast. Unfortunately the weather was far from great, it rained continuously for 3 days. But I managed to get some pictures of this magnificent coastline and together with my Irish friend Owen O'Grady, I went to the oyster beds on Helvick, just outside the coast of Dungarvan. Thanks Owen for bringing me there!!
As I just joined a workgroup 'black and white', so I decided to turn the pictures in mono. Hope you like them.
Select the picture to enlarge and select back in your browser to return to the series.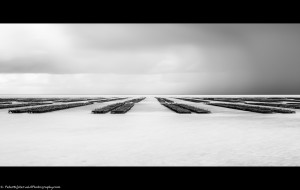 Read More

»