Peter
My first upload this year, so I would like to wish everyone a very happy and healthy 2014,
Thanks for your interest last year and I hope to see you regularly on this site in the new year.
Fortunately I was able to make some trips during our stay in Waterford Ireland, last Christmas. The weather was far from dull, great skies, storms and magical sunrises and sunsets.
Big thanks to Owen O'Grady for your advice and delicious pint on one of those trips.
Due to the amount of pictures, I will upload the pictures in different stages. This is part 1.
Enjoy.
Read More

»
Next to the little town Giesbeek is the Gieseplas situated. This little lake is connected to the river IJssel.
I went there a couple of times to experiment with composition and long exposure.
Hope you like it.
My last post this year. Have a great Christmas and for you and your family a prosperous new year.
Read More

»
This year I sent 7 pictures to the 'Amateur Photographer of year' contest of the Irish Times. Out of more than 10.000 pictures, 2 pictures out of those 7 were shortlisted.
On top of that, the picture 'Forest light' got also a honourable mention in the Nature category.
Obviously I am fully delighted for this recognition.
The pictures that made it to the shortlist were:
Check here for the result of the category Nature or  check here the complete shortlist.
Much love and thanks for my girlfriend Jacqui for her support and who persuaded me to send in some pictures.
Pictures taken this autumn, that means nature is changing it's colours, mushrooms are appearing and the weather is changing resulting in fog and dramatic rain clouds.
Read More

»
I'm delighted to be part of a group of photographers called 'Schoorl groep'. You can find us also on Facebook.
This morning we went to de Hatertse vennen, nearby the city of Nijmegen. It is a moor-like area with heather and fens.
It was a stunning morning, fog was covering the area, but that was soon gone after a beautiful sunrise.
Obviously I took a lot of pictures but I hope the selection below will give you a good idea how it was.
Read More

»
Yesterday, Friday the 13th, I went to the Posbank. Unlike the most of the Netherlands, it has some hills, covered with purple heather. This morning I was treated with a stunning sunrise while a fog was coming in. For some maybe haunting, not for me. It was just amazing.
In this blog just a selection of all the pictures I took.
Thanks for watching.
Read More

»
For my birthday Jacqui took me for a weekend to Rotterdam. A great weekend it was. We enjoyed the relaxed atmosphere, the architecture, the Dutch photography museum, the harbour, some restaurants and of course some pubs.
I didn't have all my gear with me, only my 18-200mm zoom and a 8mm fish-eye.
Check below some pictures during our stay.
Read More

»
As a surprise for her husband, a friend asked me to make some picture of their kids. On a sunny day we went to the playground and while the kids were playing I made some pictures. Now four of these pictures are hanging on the wall, each 50×50.
Select read more button if applicable.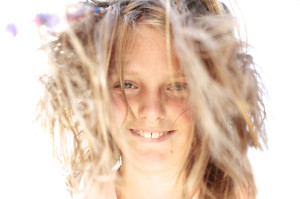 Read More

»
Today together with Frederik van der Veer, Ed Geerlings and Fred Uittenbogaard to the Ijssel nearby Wilp to watch the sunrise.
Thanks guys for a great morning and special thanks to Ed for saving my camera.
If you only see the first picture, select 'read more'.
Read More

»
Got up round 05:00 this morning to catch the sunrise with some morning fog.
The fog was a bit less than I hoped for, but I'm happy with the overall result. Hope you like the result too.
Read More

»